Can you really start a successful business out of your home?
In this day and age, many people are working in the comfort of their own homes rather than finding a nice paying office job.  With the continuing innovation of the internet, more and more business opportunities arise for anyone. But when it comes to starting your own business at home, there are a lot of things that you need to consider.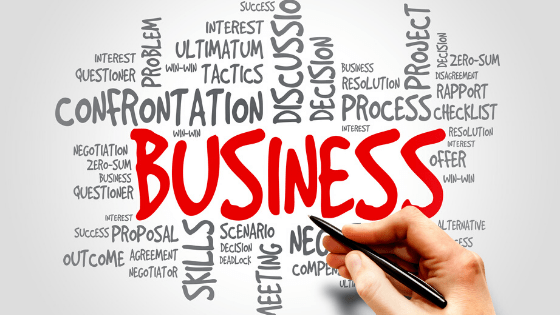 Budget
Setting up a business always starts with the amount of money you have available. Of course, you do need to have some sort of an idea of what your business is going to be like. But then again, it all boils down to how much money you could shell out to start. Let's say you've got limited resources and little money to spare. It's really not a problem once you get your finances straight. After that, it's all about getting there, having your business kick-started, and working hard.
Skills and Abilities
Once your finances have been established, the next thing you need to do is take a look at your abilities and skills. What are you good at? Most of the time, you could make a business out of the things that you have expert skills in. Baking, for instance, is a good example of a skill that you could make a business of at home. Though it may seem like a cliché and like everybody has been there, done that, but there is still a good chance of making a large sum out of baking. It requires less money to start and you could easily back out if you don't feel like it is going anywhere without spending too much. This is just one of the many examples of home businesses that you could make simply by utilizing your skills.
Target Market
When putting up a business, you must always think of your target market. It is a very important aspect when running any type of business. Since you're going to be conducting business at home, you must thoroughly evaluate the bounds of your business. Think of the people who are going to be your customers and you can start from there. Once you acquire your target market, all that's left for you to do is make sure that your business runs smoothly and that your products and services are of the highest quality.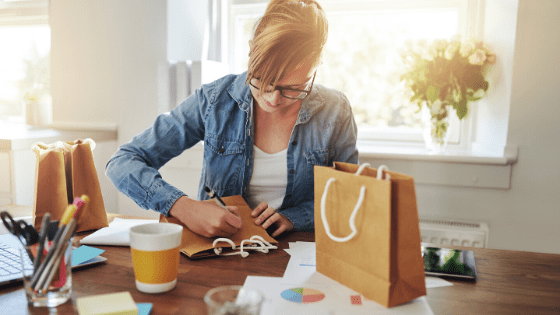 There are many businesses you could run from the comfort of your house.
For example, if you're a mom who loves to sew, you can start creating kids' clothes. You may create your own website. Then use the power of social media like Facebook and Instagram to reach your target audience.
If you love to travel, you can be a blogger or better yet, a YouTube vlogger! Just create your own YouTube account channel. Use your phone to capture everywhere you travel, upload it to your channel, and voila, you've already started a business!
Aside from selling products online, you could also try to be an Internet Marketer!
You just need a laptop or computer and an internet connection to get started.
Online Marketing has been here for years and with the help of social media, it only makes this method even easier to do! 
You may start with Blogging. Create your own blog website while drinking coffee in the morning. Think about what hobbies you're passionate about and from there, you can start creating your own blogs! There are countless people who started out writing a simple blog and were able to turn that into an exciting career. Just follow your passion and you will have a greater chance of writing a popular, successful blog that hundreds or even thousands of people are going to want to read on a regular basis.
You may also create your own Youtube channel, and make video blogs. Since more and more people are currently spending time on social media there's a great chance that more people will watch your channel.
For marketing tools, there are plenty of them on the internet today. It only requires just a click interaction from your prospect. While you can check out OptimizePress to help you create conversion-optimized landing pages, sales pages, blogs & membership sites for WordPress. 
For email marketing, you can try GetResponse or Aweber.
And of course, for building your internet business, as a newbie, there are systems and ready-made affiliate products that can save your time and effort.
You can check out Practical Biz Income, a one-stop solution that will get you the step-by-step blueprint to help you in your journey in online business minefields. This is 100% newbie-friendly and no experience is necessary!
Once you've built your business and/or websites, what's next,  is to drive traffic so you can build your lists and start making money on-demand.  Check out this Practical Stealth Traffic, which will help you generate massive internet traffic.
You may check our Practical Income Generation blog website loaded with resources to help you succeed.
The most important factor when building a business is passion and a willingness to take risks. People with persistence are often the successful ones.  Start evaluating your skills. Continue to learn and grow, become what you want to become, and do the things that make you happy. Make smart financial decisions and take your business to the next level even in the comfort of your own home.